What is happening at Mohawk College
Trish Loomis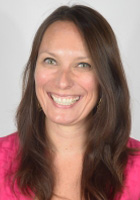 Executive Director, Office of the President
Trish joined Mohawk College in 2011 as part of the Special Events team. In 2014, she moved into the role of Director, Office of the President. Trish oversees the operations and administration of the President's Office. She supports the President in the development of cooperative relationships both internally and externally. In March 2020, Trish's role expanded to include the public affairs, corporate communications and government relations portfolios. She also oversees the Special Events team and Conference Services, including the operations of the McIntyre Performing Arts Centre.

Trish has worked in the education environment at various institutions, including University of Waterloo, Old Dominion University and American University. Her strengths have always been logistical coordination and relationship building. She was able to hone these skills while working at the Embassy of Canada in Washington, DC. She specialized in event coordination while at the embassy and was instrumental in coordinating the inaugural "All Politics is Local" event which brought Canadian businesses to Capitol Hill.
Trish holds a B.A. in Drama and Speech Communications from the University of Waterloo and an M Ed. in Higher Education Administration from the College of William and Mary, in Williamsburg, VA. She is a member of the Board of Directors for the Hamilton Philharmonic Orchestra. She is a Hamilton native who is proud to raise her family in her hometown.